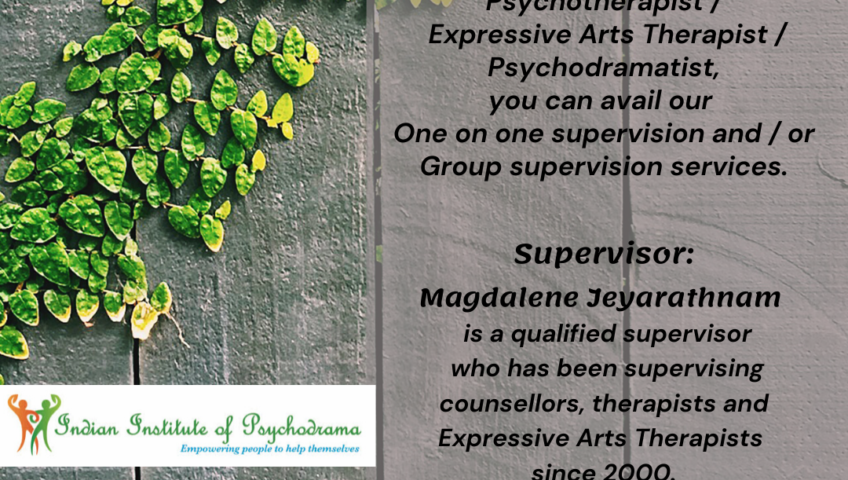 East West Center for counselling provides

individual

and group supervision sessions for therapist and counselors.
Supervision has been defined as "A working alliance between the supervisor and the counsellor in which the counsellor can offer an account or recording of their work; reflect on it; receive feedback, and where appropriate guidance." (Inskipp and Proctor, 2001, p.1)
According to the European Association for Counselling (EAC), Supervision is a contracted, professional relationship between two or more individuals engaged with counselling activities, which leads to reflection on the counselling situation and its structure while providing emotional support & advice, containment and the setting of clear boundaries for the counsellor and their counselling work.
Why supervision in counselling?
Counselling supervision is an ethical practice to allow a more experienced person in to give a different take which you might not have considered otherwise, it helps one to hear different perspectives and opinions to adapt a more rational and effective method to go about with the counselling session with their clients.
For professionals practicing counselling and therapy. We provide the following supervision services,
1) Group supervision for therapist and counselors
Every Friday 3 PM – 6 PM
Fee: Rs.750/ session (50 Euros for 4 sessions for international practitioners )
2) One on one supervision for therapist and counselors
Fix appointments on call.
Contact us 9884700135/ 104/106
3) Supervision for therapist and counselors specifically using Expressive Arts Therapy / Psychodrama
Fix appointments on call.
Contact us 9884700135/ 104/106