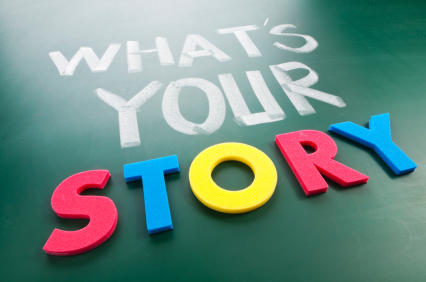 Psychodrama can help people find "a new response to an old situation, or an adequate response to a new situation."
-Dr Jacob Moreno, the father of Psychodrama
Stories are all around us, and they are happening all the time. Stories teach and explain things, create emotion, and are often spontaneous. Creativity and spontaneity are two key concepts in Psychodrama, which can induce creative solutions to old situations.  Psychodrama is an active and creative method that enables participants to use guided drama and role-playing to work through issues.  The stories of individuals, couples, and groups (such as organizations, teams, associations, and families), involving various issues of personal and professional concern, can be explored through Psychodrama.
Dates: 17th & 18th December 2017
Timing: 9.30 am to 4.00 pm
Venue: Bangalore
About the India Institute of Psychodrama
The Indian Institute of Psychodrama (IIP), founded by Ms Magdalene Jeyarathnam, is a member of the International Association of Group Psychotherapy.  Ms Magdalene is a board-certified Psychodramatist.  The IIP is at present the only formal institute teaching Psychodrama in India. The IIP closely works with the Psychodrama Institute of Melbourne, Australia. It enables those interested in Psychodrama to receive training, certification to practice skills under supervision, and to gain experience applying these methods in clinical or non-clinical settings — in India! The IIP awards students training hours for attending Psychodrama workshops.
OVERVIEW
Sociometry is a foundation of Psychodrama. Sociometry involves action methods to explore relationships and group dynamics. These explorations are underpinned by the "Role Theory of Personality", a powerful means for illuminating both one's internal intrapsychic landscape, and the interpersonal field of connection with others.
In this 2-day workshop, we would explore both Sociometry and Role Theory in a variety of action situations. These will be drawn from among the following possibilites:
Spectrogram, Locogram, Barometer, and Action Sociogram.
Personal Social Atom, and Role Inventory.
Role Presentation, and Role Interview.
Expanded Role Exploration; 2-role Encounter
Action explorations would include the Psychodramatic methods of the Double, Role Reversal, and Mirror.
Similarities and differences between Psychodrama and other practices such as Transactional Analysis (TA), and Playback Theatre would be discussed.
Who can train?
Counsellors, Psychotherapists, Transactional Analysis therapists and other professionals.
The Trainers are:
Dr Herb Propper, PhD, TEP, is a Trainer, Educator, and Practitioner of Psychodrama, Sociometry, and Group Psychotherapy.
Dr Herb has 34 years of experience in the field. He maintains a part-time practice for personal growth, training and supervision. Dr Herb is a Fellow and Life Member of the American Society of Psychodrama and Group Psychotherapy; and an affiliate member of the Bangladesh Clinical Psychology Society. He is a faculty member of the Indian Institute of Psychodrama. He is Professor Emeritus of Theater at Johnson State College (Vermont, USA); a recipient of a 2009 Fulbright Scholar to Bangladesh; and, since 2013, a member of the Fulbright Specialist Roster. Dr Herb is also a practitioner of Tibetan Buddhism. He is a student of Lama Norlha Rinpoche, Abbot of the Kagyu Thubten Choling Monastery and Retreat Center in Wappinger's Falls, NY. He is authorized by Lama Norlha to teach basic meditation practices. In 2016 he was ordained as a Tibetan Buddist monk.
Ms Magdalene Jeyarathnam, has worked for over 20 years as a Psychological Counsellor. She is an Expressive Arts Therapist, and a board certified Psychodramatist. She has worked as a consultant to several governments, the World Health Organisation (WHO), and the United Nations International Children's Emergency Fund (UNICEF). She is a member of the International Association of Group Psychotherapy and Group process, and the Moreno Psychodrama Society — which is affiliated to the Australian and Aotearoa (New Zealand) Board of Psychodrama.
Ms Magdalene is the Director of the Indian Institute of Psychodrama, which she founded in 2013 after working to bring world class psychodrama trainers to India since 2009. She is also the Director of the East West Center for Counselling and Training (an Expressive Arts Therapy Center based in Chennai, India); and a co-founder of the Expressive Arts Therapy Association of India.
Contact 
Magdalene Jeyarathnam – 9884700135/ 9884700104 or 
Email – info@indianinstituteofpsychodrama.org